Marina & Boat Rentals
Malcolm Creek features a full-service marina with covered and open slips. You'll also enjoy the bait/tackle shop with non-ethanol fuel, drinks, snacks and apparel.
Slip Rentals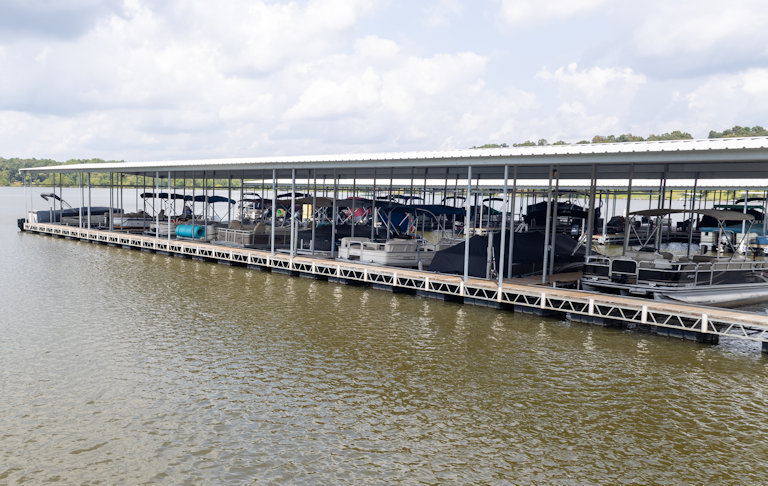 Open Slips (no electric):
Daily: $10
Weekly: $60
Monthly: $250
Seasonal: $850
Covered Slips with Electric:
Daily: $15
Weekly: $90
Monthly: $350
Annual: $2,100
Boat Rentals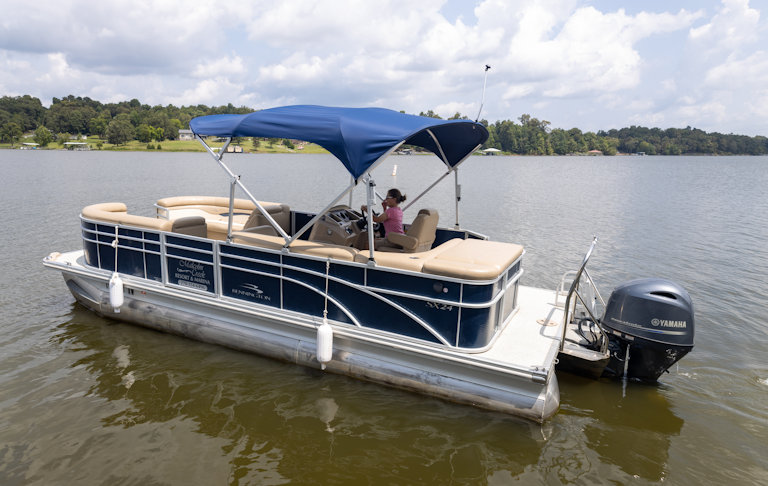 Hit the water and enjoy the day with our paddle boats, kayaks, fishing boats, and pontoon rentals.
Paddle Boat & Kayaks:
Free and available for our overnight guests only.
Fishing Boat:
$40 half day / $75 day / $300 week ($10 deposit)
24' Pontoon (115 HP motor):
$200 half day / $280 day / $1,680 week ($100 deposit)
Overnight pontoon rental is available for $380 per day or $2,280 per week.
Pontoon half-day rates are from 8a - 12p or 1p - 5p.
Pontoon daily rates are from 8a to 5p.  
Fishing boat rentals are sunrise to sunset.  
Boat rentals do not include state tax, gas or oil.  
Overnight/24-hour pontoon rental is 8a - 8a or 5p - 5p.